Tipton Pool Builders offer how to hire a swimming pool contractor tips 
Swimming pools are a major investment. They are an investment in money to have it constructed, money to keep it operational and time spent cleaning it and for the initial construction part of the project. Because a swimming pool installation project can run in the tens of thousands or even hundreds of thousands of dollars, you need to make certain you not only know what you want, how you will use the pool, but more importantly who will build it. Your pool contractor can make or break your project and can make it an enjoyable experience — if you choose wisely.
The swimming pool contractors from Tipton Pools share this list of seven items that you will want to have on a checklist when you are hiring a swimming pool contractor for your family's project: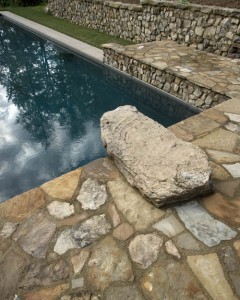 Check out the pool builder's website. Use that as your jumping off point when you're narrowing down your pool contractor choices. Check their credentials. Make note of the projects they have completed; browse their photo gallery. Ask how long they've been in business and whether they hold any professional certifications.
Ask for names, phone numbers and addresses of former clients with whom you can connect. A quality pool contractor will let you have access to this information.
Visit the pool contractor's showroom. Browse his portfolio and listen to how the builder and his employees interact with one another and with other clients.
Get everything in writing; especially as it relates to building materials, prices, warranties, time lines, follow up, landscaping and what will go into the overall pool construction package.
Don't work with a pool contractor who makes you feel pressured to sign the contract right now! If there is anything you don't understand, ask him to explain it to you until you are clear.
Is he a member of any trade organizations? Does he have any online reviews for work he's completed? Is he a member of the Better Business Bureau? Have there been any complaints filed against him?
A contractor that asks for full payment up front is not someone with whom you want to work. A portion of the price of the contract up front is the typical way of doing business, full payment up front is not. The contract you sign should spell out the payment amounts and time frames.
Begin your swimming pool contractor search by asking friends and family who they used and what their experience was. Also, go with your gut. You will be spending a lot of time with your contractor and you want the relationship to be a pleasant, professional one.