Tipton Pool builders, serving Knoxville, Tennessee explain benefits of off season pool construction
Don't wait until spring arrives to begin thinking about your swimming pool construction project. Why? Because off season pool projects bring with them benefits that include:
Potential discounts on "last year's" model
An easier time getting on the pool contractor's calendar
The pool will be done and ready when summer arrives
The swimming pool contractors from Tipton Pool Builders explain that summer is the busiest time for all pool contractors and if you wait until the weather breaks and it shows "summer" on the calendar you may miss the entire swim season! That's why it makes sense to begin your pool construction project now, while the snow is flying in many areas of the country. Your pool contractor may not be able to get a backhoe into the ground right now, but if you have decided on the style, size and accessories for your pool now you can get a jump on the construction season.
What are some other advantages to having your pool constructed during the off season? Here are a few: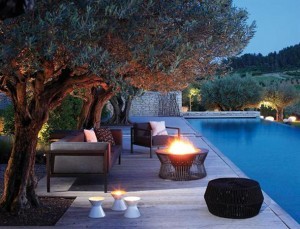 We've already mentioned that it's easier to get on the construction calendar on the off season.
The prices may be less expensive in the off season.
Materials may increase in price when summer, and demand, rolls around.
Your pool contractor will have more time to spend with you to get the project underway. This means you will have time to look at designs and take your time researching them as well as equipment and landscaping options.
If the ground hasn't frozen in your area of the country, you may be able to have the construction started in the winter.
You don't want to miss out on another season of having your own swimming pool, do you?
If you have it in the budget to get a swimming pool this year, give us a call and we will walk you through the process and help assure your pool will be ready when summer makes its way back into the area.