Owning a swimming pool means you have immediate access to a party hot-spot! It's one of the best parts of owning a swimming pool,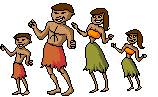 we think! One of the other best parts about owning your own swimming pool is that having a pool party is the main event is built right in – the pool itself! Add bathing suits, floaties and some fun games, and that's all you need. You can ask your swimming pool contractor from Tipton Pools for advice on pool party toys and games, but here are a few items to consider.
You'll want to take your party planning to a new level by planning it around a theme and using food and music to enhance the theme and bring the party to life. It doesn't matter what theme you choose one of the best ways to be a great host or hostess is to have lots of food, beverages, towels and suntan lotion available for the guests.
Here are a few pool party ideas from swimming pool builders in Knoxville, Tennessee to try out once summer is in full swing:
Hawaiian luau: Consider a Hawaiian themed party complete with leis and tiki torches. When your guests arrive greet them with leis and you could even consider serving drinks in coconuts! Your food and drink theme could revolve around pina coladas, mai tais other fruit flavored drinks. The buffet table could be laden with a fresh spit-roasted pig, pineapple centerpieces and other fresh fruit. Play some Hawaiian music or even run some Hawaiian themed Elvis movies as background.
Black Tie Party: Think posh for your party. Turn your outdoor living area into a black tie affair. Use a black and white theme from the chairs to the place settings. Consider setting up a tapas bar or having other finger foods. Invent some signature cocktails and serve them in unique glasses. Drop some luxury-type rafts into the pool so your guests can float around in the water (consider adding some floating candles) while sipping their drinks. When it comes to music, either keep it trendy and topical or set a theme with some Sinatra crooning in the background.
Havana nights: If you want the party to be hot – in keeping with warm summer nights – think a Havana themed party. Decorate with palm trees decorated with twinkle lights. Again, have some floating candles in the pool. You can serve mojitos, taco-type foods, beef, pork, salsas, cheeses, pork rinds or even some fried bananas. Serve the food on either festive themed dinner plates or use silk banana leaves as serving platters. Off your guests some brightly colored maracas as party favors and use them to decorate the tables.
When you're planning your themed party, start it off right from the beginning with the invitations you send to your guests.