Memorial Day is truly just around the corner and for many people it is the time of year when they officially open the pool for the summer. When you're getting ready for the official opening of your swimming pool and working with your Knoxville, Tennessee swimming pool contractor you can make this the bet summer ever for your family and friends around the pool.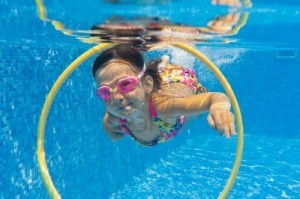 Because most Memorial Day parties involve outdoor activities, here are five tips to maximize the fun and amp up the safety:
Sunscreen use is always a must. If there will be a lot of in-pool activities going on, make certain you purchase waterproof sunscreen and re-apply according to the directions. It's true that UVB rays are a good source for soaking in some Vitamin D, after about 10 minutes of direct sunlight your body has absorbed its limit.

Even if you're in and out of the swimming pool and your skin may be wet, you still need to keep your body hydrated. Also, if your holiday party plans involve alcohol, drinking water will help reduce the effects of a hangover. Wear sunglasses and a hat – a baseball hat or a floppy-brimmed hat is a good idea of you're going to be in the sun for long periods of times. It will help prevent heat stroke and sunburn. Protective eyewear is wise anytime you're outdoors. Find sunglasses that offer protection to your corneas and retinas from harmful UVB rays.

Don't completely blow your diet – yes, it's a holiday and good food will be plentiful but sample a little bit of everything. Eat in moderation. If possible, look for lower fat recipes for your favorite foods, chances are no one will notice the difference.

Keep allergy medicines on hand – allergic reactions are common summertime fare. From ragweed to treatment for mosquito bites and bee stings, keep a first aid kit handy.
Have a safe, happy and healthy Memorial Day party. In addition to the above health tips, make certain you practice pool safety as well – never let children swim unattended, keep your pool fence locked if no one is there to supervise, and practice restraint when mixing alcohol with swimming activities.
Start your party planning now and talk to the swimming pool builders at Tipton Pools for ideas and advice and accessories you may want to purchase to amp up the fun around the pool.