Swimming pools have the potential to use a lot of natural resources and may not be as "green" for the environment as you'd like. Did you know you can work with your Knoxville, Tennessee swimming pool contractor and find ways to take your swimming pool to a greener level — and we don't mean algae!
What can you do to use less energy and resources to operate your swimming pool? Here are some tips from the pool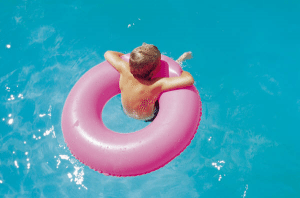 contractors at Tipton Pools:
Use a swimming pool cover. A cover will serve many purposes including, trapping heated water into the pool and helping limit the water lost to evaporation. A swimming pool has the potential to lose as much as 20,000 gallons of water annually through evaporation alone — not including what gets splashed out when you're in the pool.
Do you need a pool heater or would a switch to a solar cover be sufficient? If you need a heater, look for a solar powered one which will use the power of the sun to heat your water.
Switch to a variable speed pump. These pumps are more energy efficient than most. Also, you don't need the biggest pump on the market for your swimming pool; make certain you have the correct size pump for the needs of your pool. Ask your pool contractor whether the filter you're using is the best filtration system for the size and style of your pool and make a switch if you can to a more efficient one.
If you spend a lot of nights around the pool, landscape your outdoor living area with LED lights or even solar powered lighting — these are both very energy efficient.
Ask your pool contractor for other ideas you can implement to enhance your pools energy efficiency and environmental friendliness.